Household Hazardous Waste Management
The "Household Hazardous Waste Management" Project is financed by the Norwegian Financial Mechanism for 500,000 Euros and is implemented by the Department of the Environment in collaboration with the Development Agency of Nicosia, from February 2021 to April 2024. The four towed mobile units are estimated to carry out 250 scheduled visits to Municipalities and Communities of Cyprus, for informing the public and collecting hazardous household waste. The visit plan, with a total duration of six months from October 2023 to March 2024, is revised every 15 days and is posted on the website of the Project (https://epikindynaapovlita.com) and the Department of Environment and on the social media of the Project.
During the visits, the public will be able to leave their hazardous waste at the mobile unit in the various bins set up inside. Specifically, the units will collect waste such as batteries, small electrical and electronic devices, pesticides, fertilizers, insecticides, medicines, cleaning products, printer inks and toners, lacquers, paints, solvents, varnishes, lubricants. The unit will stay in the same spot for 2-3 days and then move to another location. Hazardous household waste is collected and transported to licensed waste management facilities and collective systems.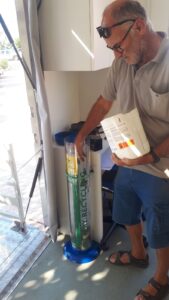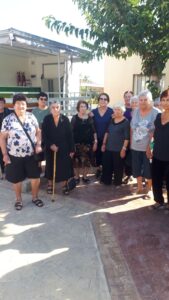 Visit of the mobile unit in Avgorou Community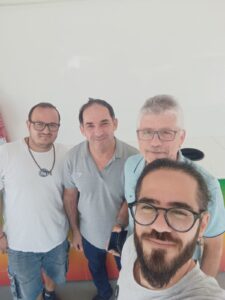 Visit of the mobile unit in Liopetri Community
Visit of the mobile unit in Lymbia Community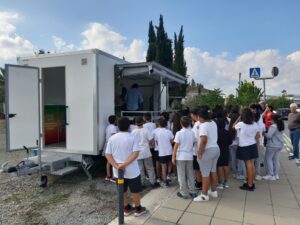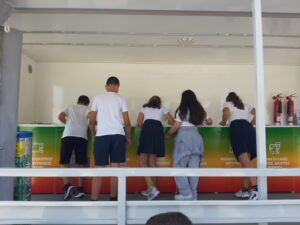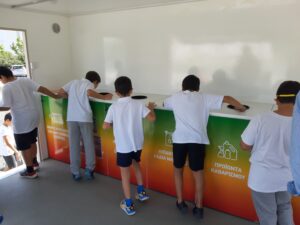 Visit of students of the 1st Primary School of Pera Chorio to the mobile unit